The training is one of the activities of the Media For Citizens Story Lab project. It aims to empower professional and citizen media makers to connect with their audience and shed light on socially important topics and possible solutions. The project is implemented by Media4Change, a movement for highest standards in journalism. Qurio was part of the workshop's agenda, presenting our audience engagement platform and our coaching program for local newsrooms and niche media.
Walking slowly in Vilnius
Let's start with the basics. It was my first trip to Lithuania, an intersection of Nordic, Germanic, and Slavic cultures and geographies.
Our plane landed in Vilnius, Lithuania's capital and home of more than half a million people. I spent half a day strolling in the city — in my opinion, the best way to grasp the experience and build a memory of a place. What was also impressive was the sheer amount of effort the city took to show support for the Ukrainian resistance to the Russian invasion; from flags to houses and government offices, to bus signs reading "Vilnius ❤️ Khiev".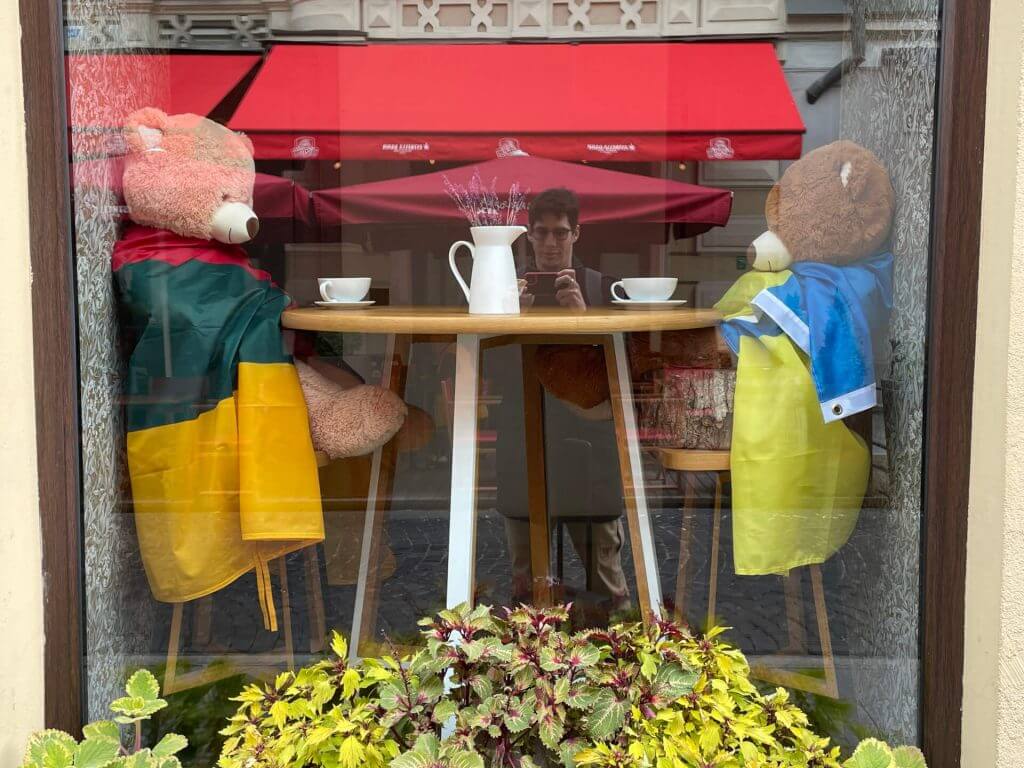 The workshop took place in the small town of Antalieptė, a small town a couple of hours drive north of Vilnius. Thus the natural surroundings as you can see in the picture: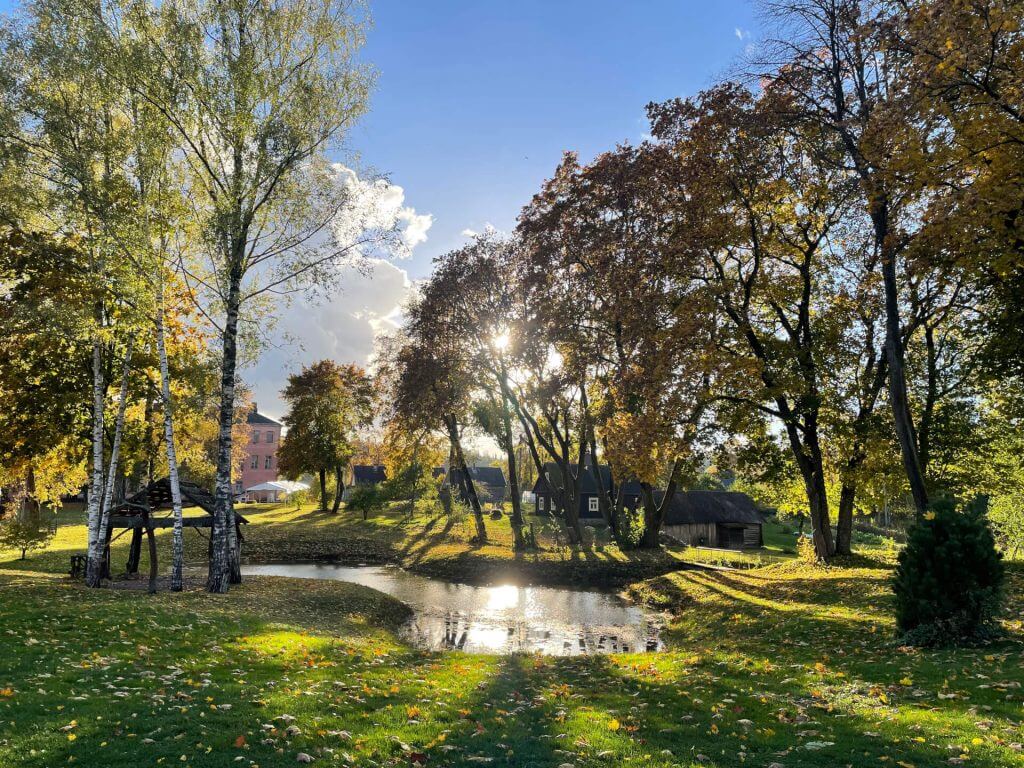 The STEP model: Solutions, Trust, Engagement, and Perspectives
The workshop was headlined by Mrs. Gerd Maria May, founder of Room of Solutions. She is an expert on strategic media development. Previously she has been a journalist for 20 years, and now a speaker, author, consultant for media companies, and a Fellow at Constructive Institute.
If you are anywhere close to audience engagement or looking for new approaches to how journalism and media should feel like nowadays, you should definitely check her out.
Moreover, I would like to point out two of Mrs. May's Medium posts, they do a great job of describing her framework and how you can also implement it on your own newsroom:
Our takeaways from the STEP model
When to engage with your audience
A shared agreement amongst media professionals, these days, is that journalism suffers from oversimplification. Journalists and audiences are victims of invisible biases that have been quietly introduced into the public discourse; and have become the social norm. It's a journalist's duty (and an opportunity, may I just say) to go against the flow. That is to explore each topic in depth and breadth, and expand the audience's perspective.
Another way to think about this is that we tend to describe audience engagement as an activity after a story is published. The truth is that there is a massive opportunity for engagement before you even begin production. For example, to crowdsource information, expand your understanding of the issue at hand, uncover inherent biases, or navigate your next steps.
Solutions Journalism
Writing and talking about the problem is only half of the story. Your community needs to be exposed, not only to what is going wrong, but also to what can be done to improve the situation.
Solutions Journalism is a movement that promotes, well, solutions and positive changes, against the monotony of negativity and terror that rules most media nowadays. If you want to learn more about this, I suggest you follow the work and publications of Solutions Journalism Network (based in the USA) and Constructive Institute (based in Denmark).
How can audience engagement affect your community
True engagement means that, as a journalist, you are ready to revisit the story after some time; and introduce additional information and viewpoints, once they become available. Stories always exist in a timeline and within a broader context; never in isolation.
Finally, a confession: I used to think of trust as the connection between the media and the people, the newsroom and the audience, as a well-lit stone bridge between those two agents. I had been so used to this perception that it took me a while to grasp that journalism should also be a force that builds trust amongst the members of the same community. For example, interviewing people who carry opposite takes, and shedding some light on the deeper reasons they have taken one side or the other, helps the community improve the understanding of itself. That was definitely something I had to pack in my luggage, on my way home.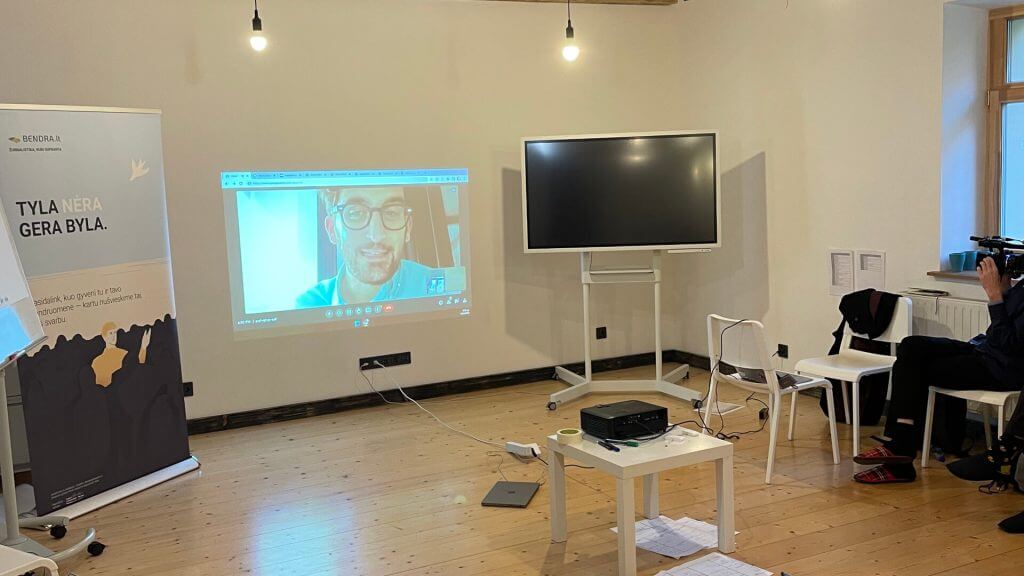 Back to Qurio
All in all, this workshop was an experience that I didn't know I needed :-). I met a wide range of new colleagues and friends from all levels of experience and origin stories across multiple geographies (Lithuania, Belgium, United Kingdom, Italy, and Greece). I remember leaving the workshop much more energized than when I arrived, which can only be a good sign!
At Qurio, we are investing heavily in research and design for our audience engagement platform. And we cannot wait to give you a sneak preview of what we are working on!
For the time being, let's just say that we aspire to become the go-to toolkit for audience engagement and solutions journalism activities for audience-driven media. Until then, I invite you to sign up to our weekly newsletter and stay in touch!