Our Vision
We are envisioning sustainable newsrooms where journalists and community members make change.
What is
Qurio?
Qurio is a media technology startup. We're building an audience engagement platform for local newsrooms and niche media.
Who are we?
With backgrounds in digital publishing we have been in your shoes and we know how rewarding talking to your community can be. We also know firsthand how time-consuming non-automated survey processes are for newsrooms.
Why are we
doing this?
We decided to start working towards building a software solution that will enable journalists to scale the way they process surveys, take care of audience engagement, and receive quality feedback directly from their audiences.
Our Mission
We aim to help community-driven media around the world build meaningful relationships with their audiences, where both journalists and communities can make a difference, sustainably.
Meet our founding team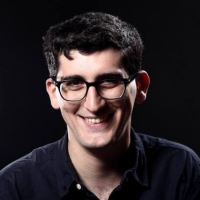 Tassos Morfis
The journalist
He is the founder of Qurio.
He is one of the founders of AthensLive, Greece's first non-profit newsroom. He has worked as an executive, reporter, and producer for several Greek and international media, and as a consultant for Council of Europe's Div-A Diversity Accelerator & WAN-IFRA's Global Advisory.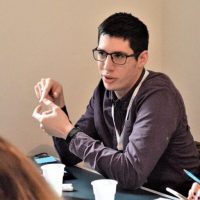 Spyros Tzortzis
The marketeer
He is the co-founder of Qurio.
He is a founding member of Sociality, a technology and communications cooperative. He is also a digital marketing and communications trainer for organizations such as ANT1 Medialab and Foundit. Previously he worked for Ogilvy. He was also a member of Speak up!, a digital development project for the community radio station of his hometown Messolonghi and he is still active in the local media scene.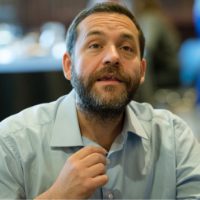 Dimitris Tsingos
The investor
Dimitris is the Founder and CEO at Starttech Ventures.
He is a serial tech entrepreneur and early-stage investor. He holds a degree in Computer Science from the University of Crete and an MBA from the Athens University of Economics and Business while his interests include contemporary management and entrepreneurship, philosophy, psychology and mathematics. Dimitris is native in Greek, fluent in English and conversational in French. He is a Marshall Memorial Fellow, an IVLP and EYL40 Alumnus as well as a Fellow of the IHEIE program of the Paris Science et Lettres University.
Built with at Starttech Ventures