Is your journalism relevant to your audience?

Find out with Qurio. The secret to knowing your audience is talking to them.
Qurio enables digital news outlets to engage natively with their audiences, understand their information needs and retain them.
Made for newsrooms.
Built for audience engagement.
Create callouts, surveys, and polls that look like a native part of your journalism. Understand your audience's information needs.
Listen to your audience at scale. Privacy friendly, with you owning your audience's data. Actionable editorial insights.
Save time & get inspired by harnessing AI-powered engagement prompts. Your audience will love it.
Get a trial by filling  out this Qurio form.
Get Started
Why do you need Qurio for your publication?
It's very simple. Engage with your audience by asking a question in your articles and see the responses coming in.
Organize the responses in a way that helps you understand your audience and their information needs

Our Mission
Help local newsrooms around the world build meaningful relationships with their communities.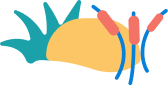 Our Vision
Sustainable, quality newsrooms where both journalists and community members create change.