Work with us
We are building a team that works at the intersection of technology, media, and democracy. We do journalism innovation. Interested in joining us?
Join our talent pool
At the moment we do not have any open positions available, however, we would love to get to know you if you are anyhow interested in collaborating with us!
What is Qurio – a bit of background
It's not only the news industry that needs Qurio so it can serve its audiences better and increase revenue but our society, communities around the world and ordinary people. With Qurio, readers and community members will be able to offer quality feedback to the newsrooms they love and support, seamlessly. Audience engagement can be addictive, not only for the newsrooms but for the people as well. Being heard is what matters these days, worldwide.
With so much polarization, mistrust and broken business models in the news industry, we aim to make change by providing small and medium sized audience driven newsrooms to engage with their communities and listen to them. Informed citizens meet better decisions for the community and help quality journalism thrive.
At Qurio, we are building a platform and all the tooling required for a community driven newsroom to understand its audience information needs. Our product aims to deliver a seamless experience for those who need it.
We're on a mission to provide an innovative, modern and affordable media engagement solution to the news media industry. Our target audience is global and our determination is to build a world-class product delivering on all its promises.
This is why we want someone like you to join us on this journey!
Also, any familiarity with the current landscape of news and media will be considered a plus, but it is not necessary – it's up to us to introduce you to this fascinating industry.
The benefits we offer:
Competitive salary, depending on experience.
Company-wide bonus program and a great stock option plan.
Additional private health insurance for you plus family members.
Additional paid days off.
Hybrid work model (office & remote).
Internal educational programs for further professional and personal development [foreign language classes, regular classes on philosophy, cryptography, quantum computing, etc.].
Tech benefits package
Latest tech equipment
Individual training budget for professional development and continuous training
Wellness benefits package
Access to office gym
Nutritionist
Yoga classes
For international candidates:
Relocation package (stipend & advise)
Work Visa legalities (for non-Schengen citizens)
Application process
We are an equal opportunity employer that is committed to diversity and inclusion in the workplace. We prohibit discrimination and harassment of any kind.
You may ask us anything you might need to [email protected] before applying for the job through Workable.
We will get back to you as soon as possible and book some time to meet with you, show you exactly what we are building, and see if we are a good fit for each other.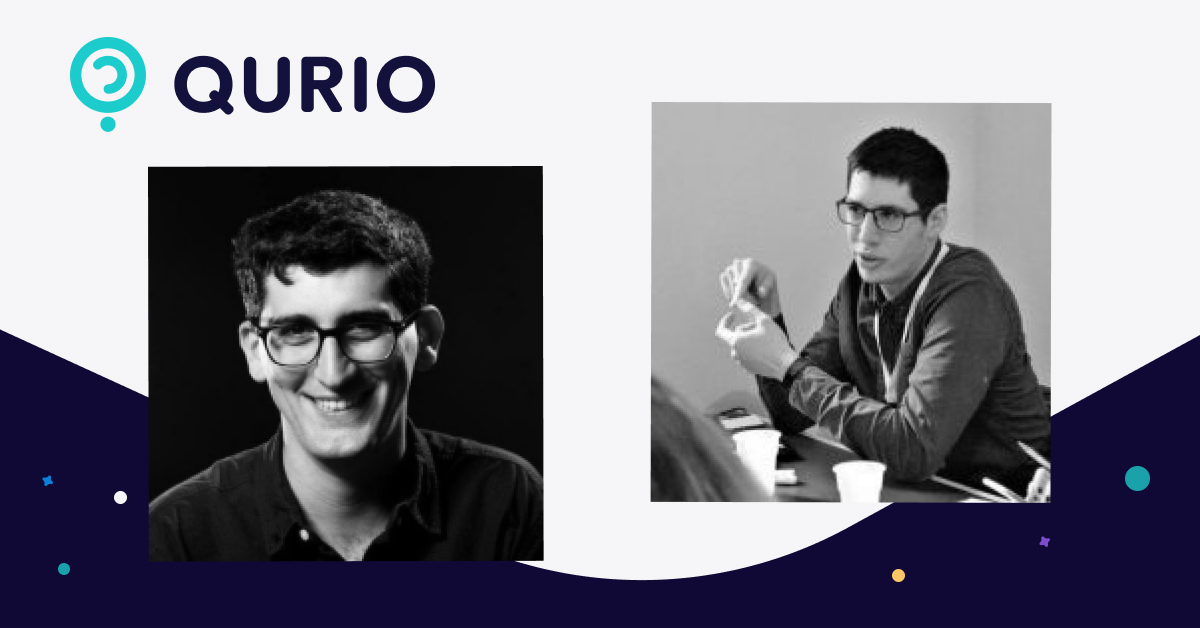 Sign up for Qurio
Bring your audience closer and increase your podcast's reach and impact.
Start for free and discover the power of audience engagement.