ChatGPT helps you generate questions from your article
This was one of the features we are most proud of, and we couldn't wait to tell you more about it!
The news and media world (and pretty much everyone else) can't stop talking about the pros and cons of generative AI or how Large Language Models can make or break journalism. We couldn't stay away from the conversation and decided to -you guessed it- integrate Qurio with ChatGPT!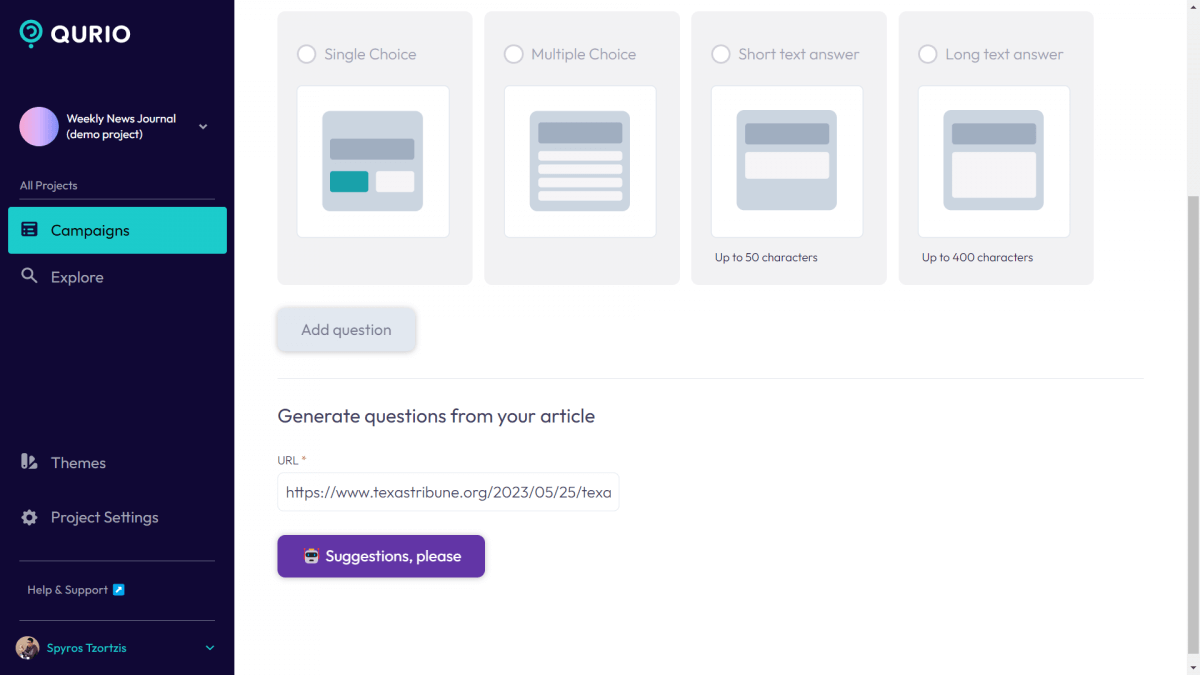 Using a simple form, you can generate questions from a published article that helps you engage more deeply with your audience.
This way, we solve one of the main friction points we have heard from local newsrooms and nonprofit media: Finding the right questions to ask your audience.
In the example above, we are using this article from the Texas Tribune, and these are the three questions that you can use as a starting point: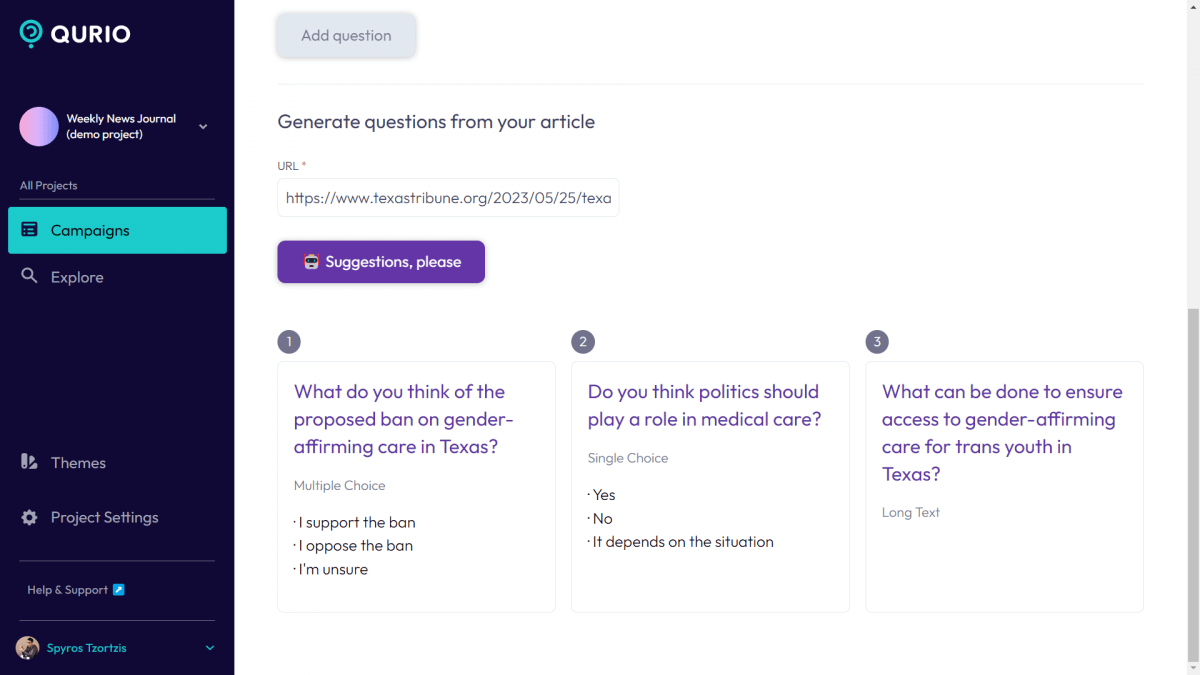 In the future, we plan on letting you be more nuanced and be able to ask ChatGPT for questions that improve the readers' understanding of the topic or for questions that seek to cover multiple aspects of your audience's needs.
Themes let you customize your callouts
One of our most requested features is finally finished and deployed for you.
You may customize your callouts to follow your brand guidelines, change colors, and border radiuses, use your logo, translate the interface to your language, and see everything here on a helpful preview.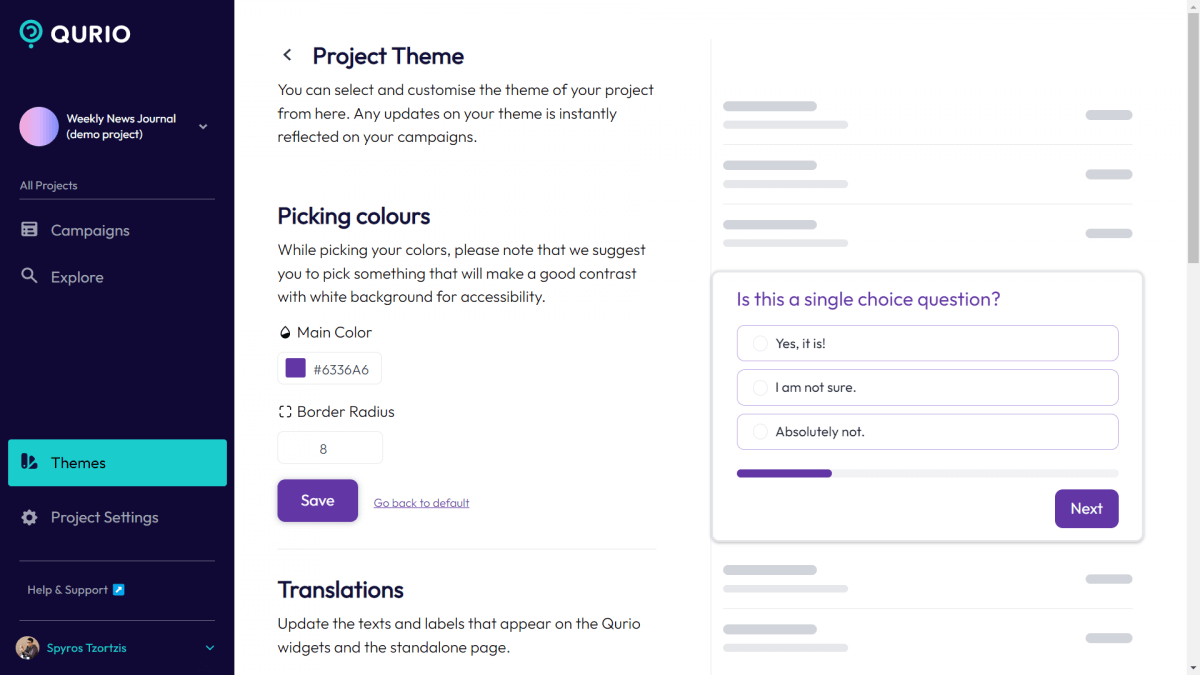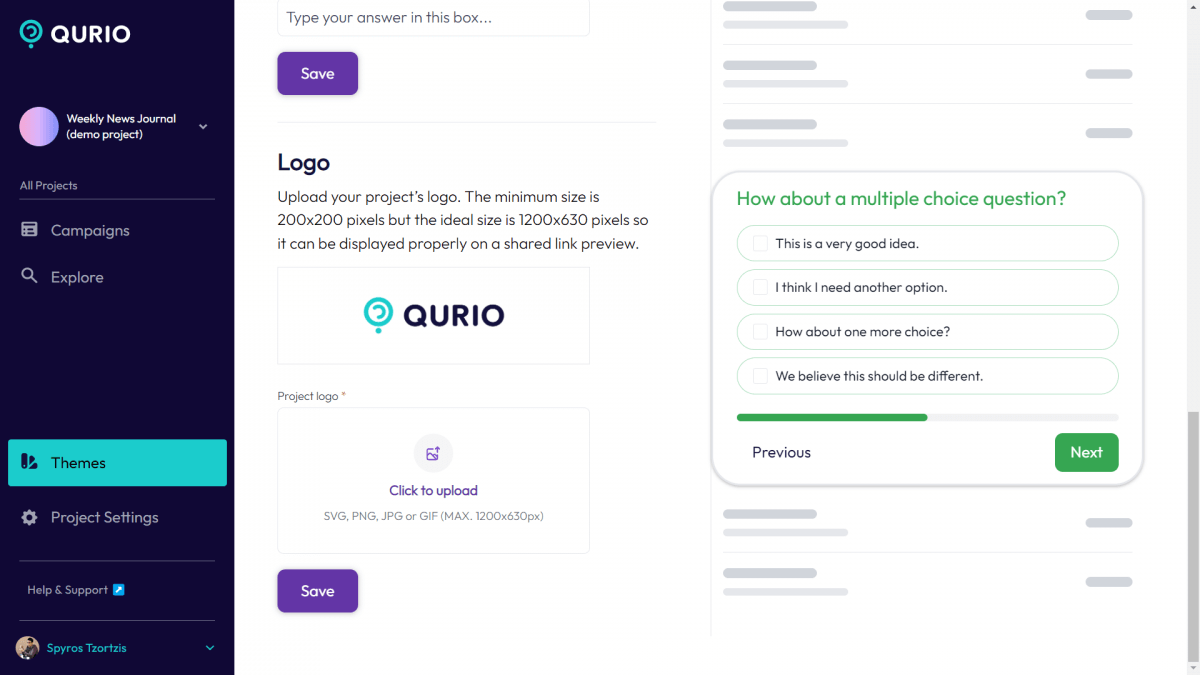 Integration with Calendly
Last but not least, we give a go to integrations with other tools and services that are useful for a journalist like you, starting with Calendly. In case you are unaware of the service, Calendly is an appointment scheduling tool that lets people easily book a meeting with you.
We know that you want to connect with your audience deeply, and having an actual call with them is one of the best ways. Not everyone will take it, but the rewards will be immense for those who do.
You can now visit your Campaign page, add your Calendly link, and click Save. Now your campaign's standalone page will include a link to your calendar – as simple as that.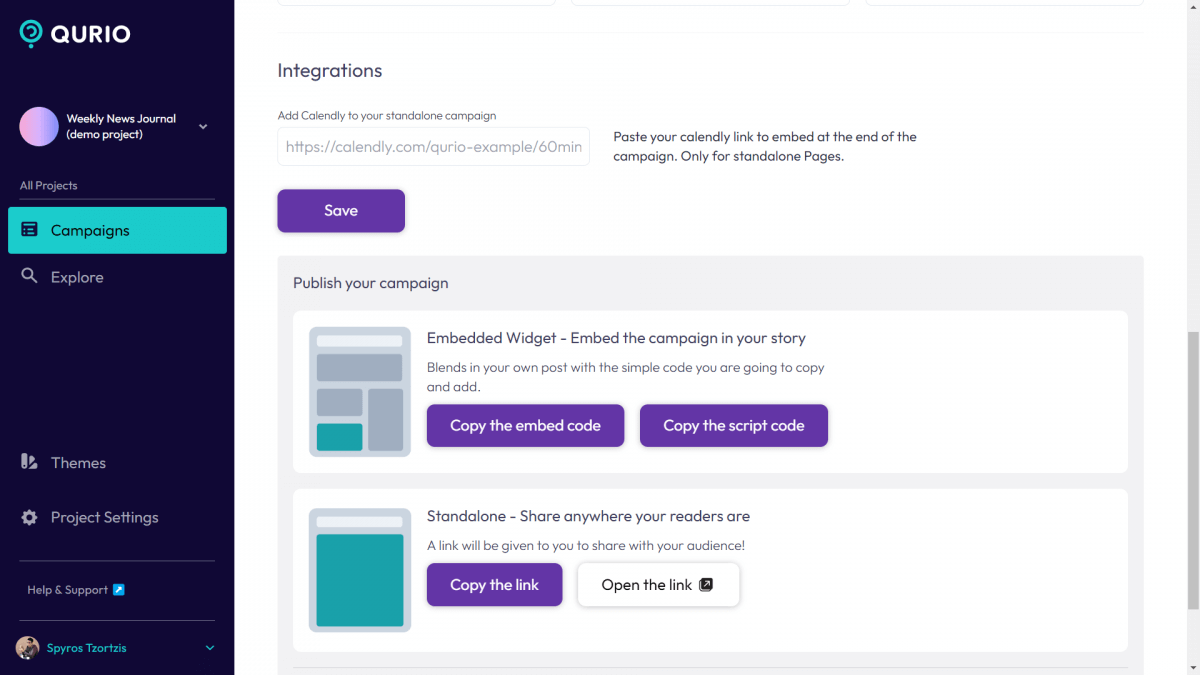 That's all for us for the time being!
---
We have some questions for you below that you can answer with the Qurio widget.