Users and Projects
The most exciting update is expanding everything related to users and projects.
Previously, every Qurio user had access only to their campaigns and responses. With this update, we enable collaboration by having multiple users share the same project. This is particularly helpful, let's say, if you are a local newsroom, and you want to get the editorial and audience teams working side by side. Project members can invite their colleagues by sending a simple email invitation to the platform.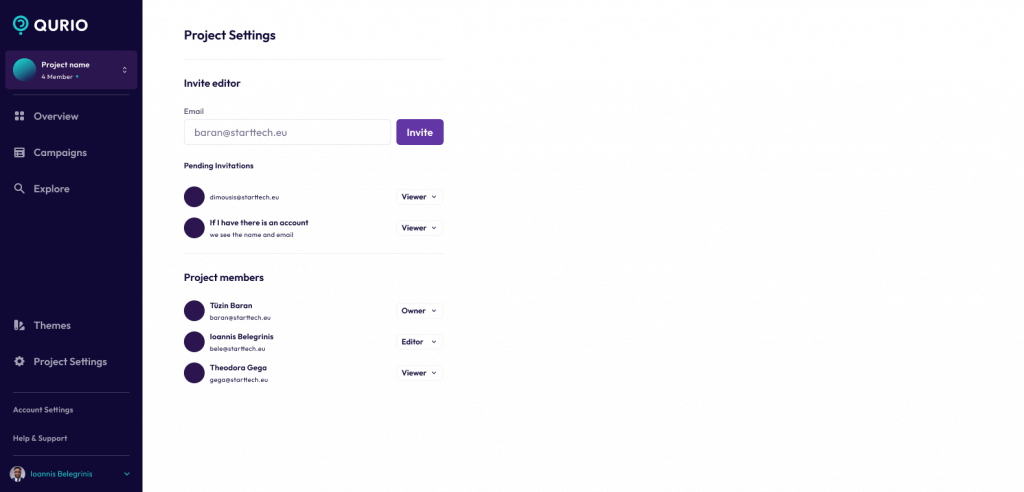 Moreover, we now let a single user have access to multiple projects. By default, every new user gets her own personal project space to work on. However, any time they like, any user can create a new project, or receive an invitation to become part of another project.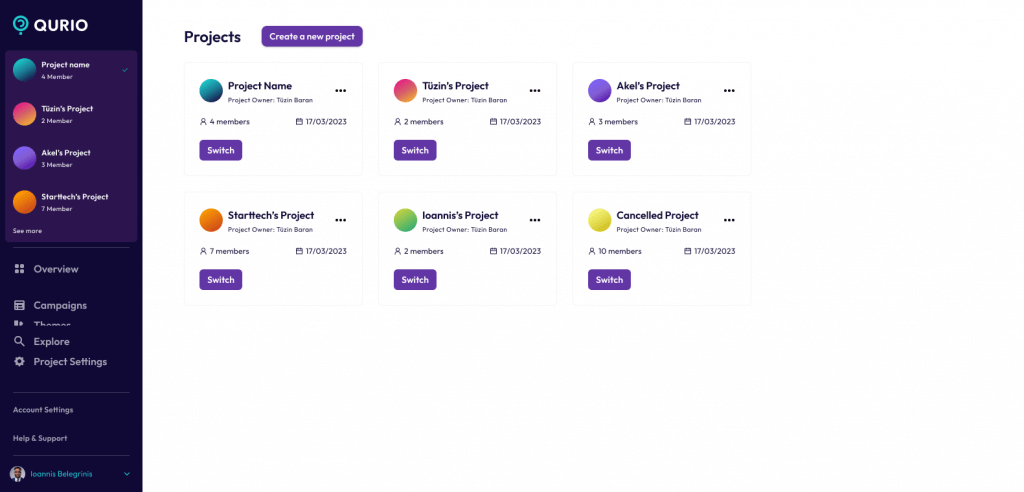 This is just the beginning of the Collaboration aspect of Qurio. One of the most common requests from the media organizations we have interviewed is the need for centralization and collaboration. In the future, we will enable audience engagement editors and community managers to work closely with their editorial teams by sharing insights or delegating tasks.
Results and Responses
The second important update of the last couple of weeks was the redesign of Campaign results. Previously there wasn't an easy way to get an overview of the survey results that come from structured single-choice or multiple-choice questions. We have already released an initial version of the new overview and by the end of the month, we will have redesigned the whole experience into something much more robust (and colorful!) for your insights.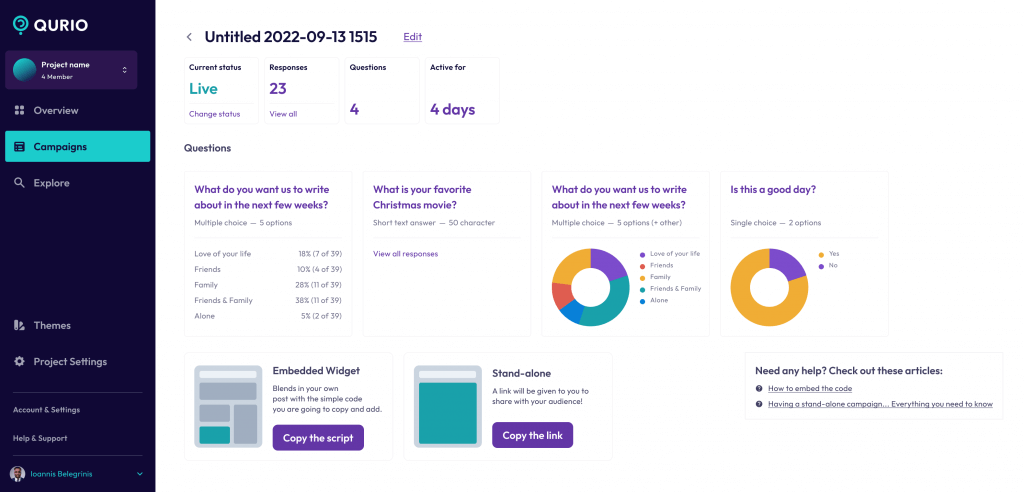 And since this wasn't enough for every use case, we still felt we could give you faster access to your audience's feedback. That's why we introduced the See the responses link that gets you to a pre-filtered view of Explore for a single campaign each time. Did you know you could export your responses with a click? Try it!
Coming up next
A lot of things are happening behind the scenes so we don't want to overpromise BUT let's just say that these little things are part of our roadmap:
Improved management of Projects
Profile customization
Themes customization for Qurio campaigns
Notifications
Templates
Do you feel that we should include something important to you? Give us your suggestions, and we'll definitely give them some serious consideration!