Dataharvest's history
Dataharvest has been taking place in the quiet town of Mechelen in Belgium at the local university's campus since 2012, and it's an excellent opportunity to learn the latest from Europe in data journalism, collaboration & cross-border journalism. Since 2019 the Conference has been organized by Arena for Journalism in Europe.
While there are many interesting sessions where you can hear about anything from Javascript to the climate crisis [check the entire program here], Dataharvest also offers an entrepreneurial track under which the session we participated took place.
This year's session: "Do you really know what your audience wants?"
The basic idea behind the session was to bring together a variety of newsrooms that do extensive audience research and talk about it. We heard about their techniques to elicit first-party data from their audience and how these data drive editorial decisions and revenue.
Sebastian Esser, co-founder, and publisher of Krautreporter, a community-powered digital magazine in Berlin with 17,000 members, talked about how they use Typeform & Airtable to develop relationships with their members to produce relevant content that drives membership.
Fabienne Meijer, the editorial innovation manager at DPG Media, the largest publisher in the Netherlands, talked about Open Redactie at the Volkskrant, a concept very similar to the Open Newsroom in the U.S. it helped the Volkskrant enhance trust with their readers.
Lucas Batt, membership coordinator at The Bristol Cable, a Bristol-based & reader-owned cooperative newspaper, talked about their mission and how they stay aligned by listening to their community, both members and their wider audience.
Anita Li from Toronto, Canada, spoke over video about her effort to get to know the community she had just started serving at The Green Line, young Torontonians, and understand their information needs.
Our takeaways
We find four takeaways from each newsroom helpful for engaged journalism, especially community managers, engagement editors, strategists, product people, and journalists working with their communities.
Surveys as an integral part of engagement
Krautreporter is using a relatively sophisticated, custom-made, integration-based system so they can listen to their members with call-outs accompanying almost every article they publish. What's impressive is the extremely high response rate. Krauterporter sees surveys as an integral part of their engagement with value in the editorial by crowdsourcing & business by driving membership. Each article has to go through the engagement & participation editor so they can create call-outs relevant to the content. There's a more than 95% response rate among 7000 responders in some cases!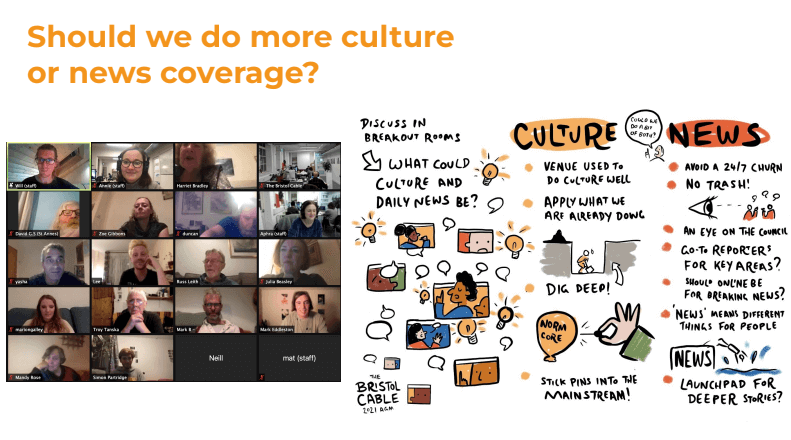 Increasing participation and engagement with questionnaires
The Volkskrant started its listening efforts more systematically in 2019 with the "Open Redaktie." What the Volkskrant did was to email 6,000 participants, all paying subscribers 2 questionnaires per month. The result was more overwhelming than expected, with a 20% response rate. This resulted in editorial content that was closer to their audience. The key was in the questionnaires. A journalist covering the chosen beat and an engagement expert work together to create questionnaires adapted to the content.
The result: Stories that reflect the information needs of their paying members are the most wanted, and they are read 6-7 times more than an average article. Plus, their readers are happy, their input is sometimes included, they are heard, and their participation increases engagement.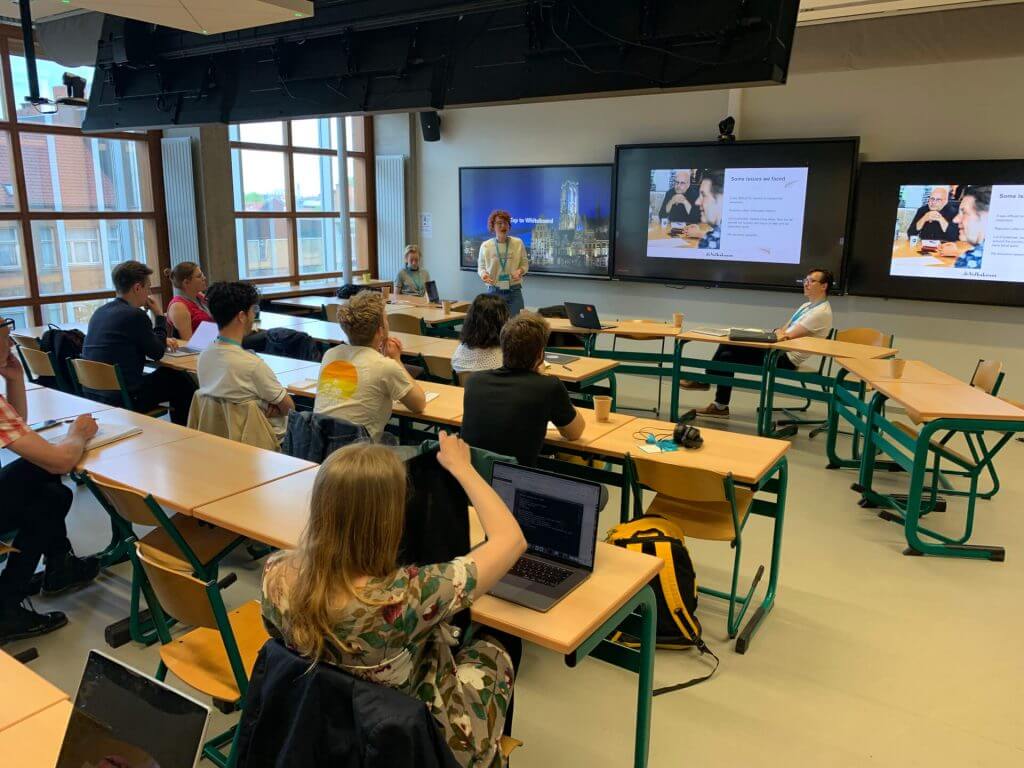 Expanding your member base by listening to your members
The Bristol Cable is a unique investigative magazine with physical and digital engagement efforts. They are a member-owned publication which means that they have to physically meet during their Annual General Assembly and listen to their members. And because they want to expand their member base, they listen to their broader audience in Bristol.
What is very interesting about the Bristol Cable is that its member content priorities are deeply aligned with its mission statement meaning long-form investigations, solutions-based journalism, and longer, more explanatory pieces, while industry trends in commercial media dictate content that's shorter and less hard to consume.
The Bristol Cable has done extensive research to address the information needs of its members, especially during the last years and important events for Bristol such as the pandemic, local elections, and mayoral referendums.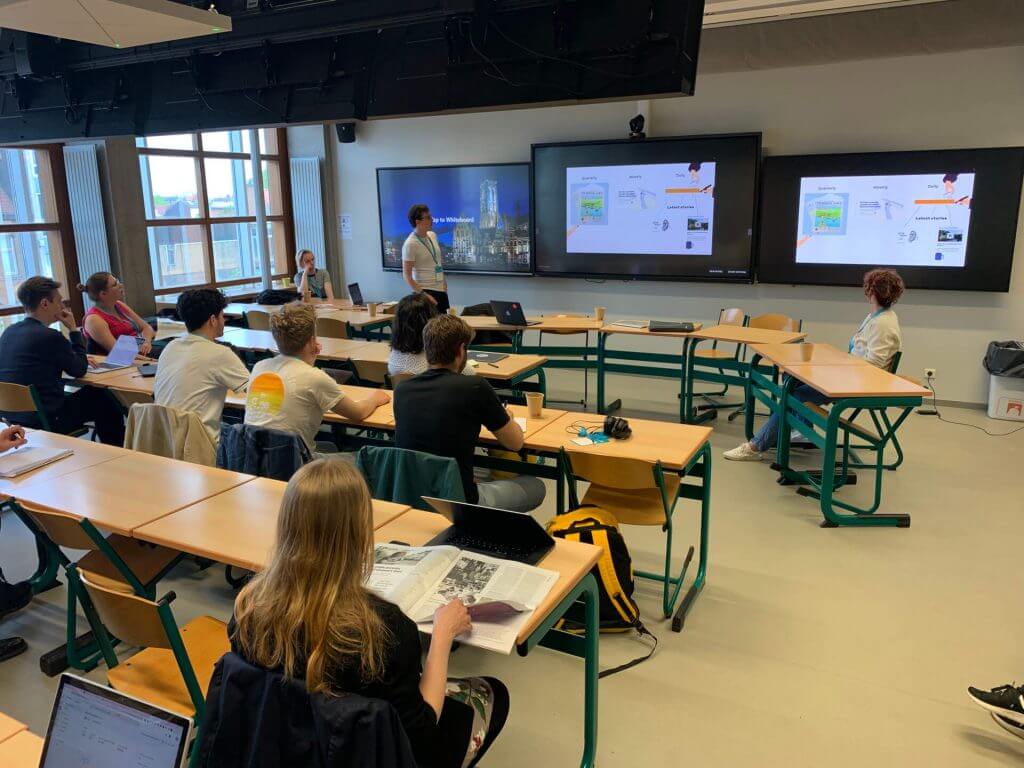 Collecting audience data to produce community-driven journalism
The Green Line is the newest publication among the rest. It has just started publishing, investigating how young Torontonians live to help them and other underserved communities survive and thrive in a rapidly changing city. Their core editorial model is based on collecting audience data that informs their community-driven journalism approach.
Audience data is deeply connected to their innovative action model. The model includes explainers breaking down the problems explored in the feature piece and investigative or long-form features with deeper reporting on local solutions that address the problem. Both are combined with an event where reporters talk with the community about the problem and its solution and all the above result in an article about the event featuring the crowdsourced solutions that will inform their future coverage and help their audience take action on the system problem.
You'll understand more about their story circle if you look at their website and their story: "Living with Covid in Toronto."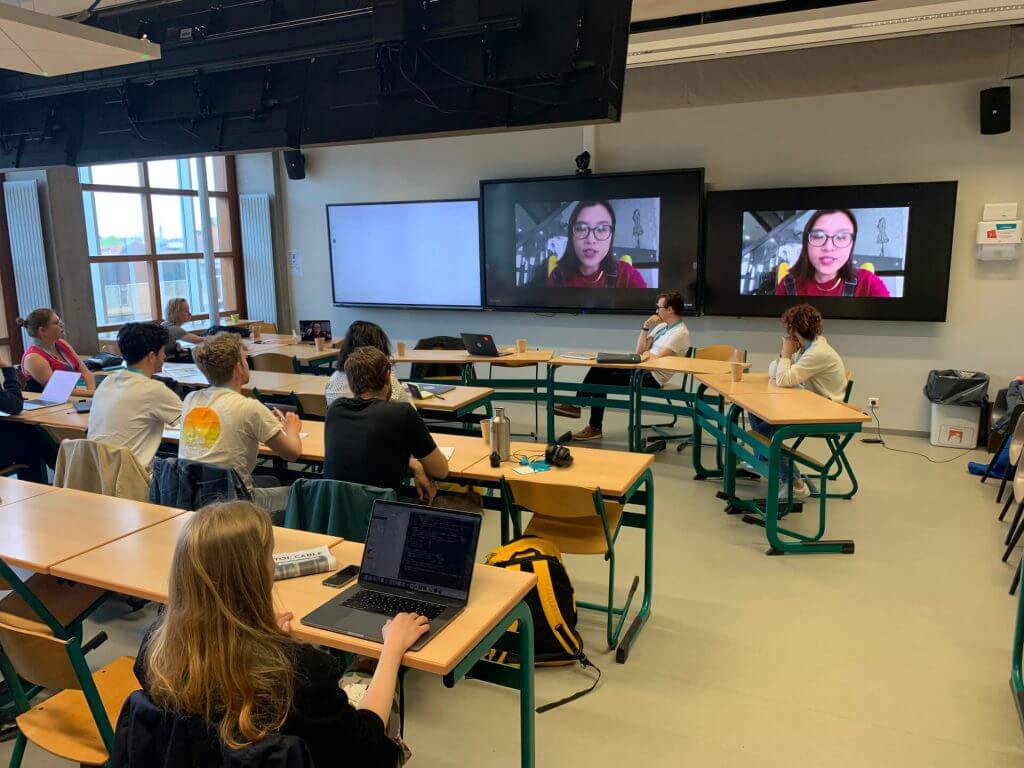 As an afterword
As Anita Li, founder of The Green Line, underlined:
It's still possible to conduct community-driven journalism that really listens to the community and reflects their experiences in journalism.
Until next year everyone!
The cover image is from the conference's gallery. Image by: Frédéric Moreau de Bellaing