Qurio is ready for you!
Here is what you can do with our Audience Engagement platform:
Campaigns
Ask questions to your audience using our super easy and fast campaign wizard.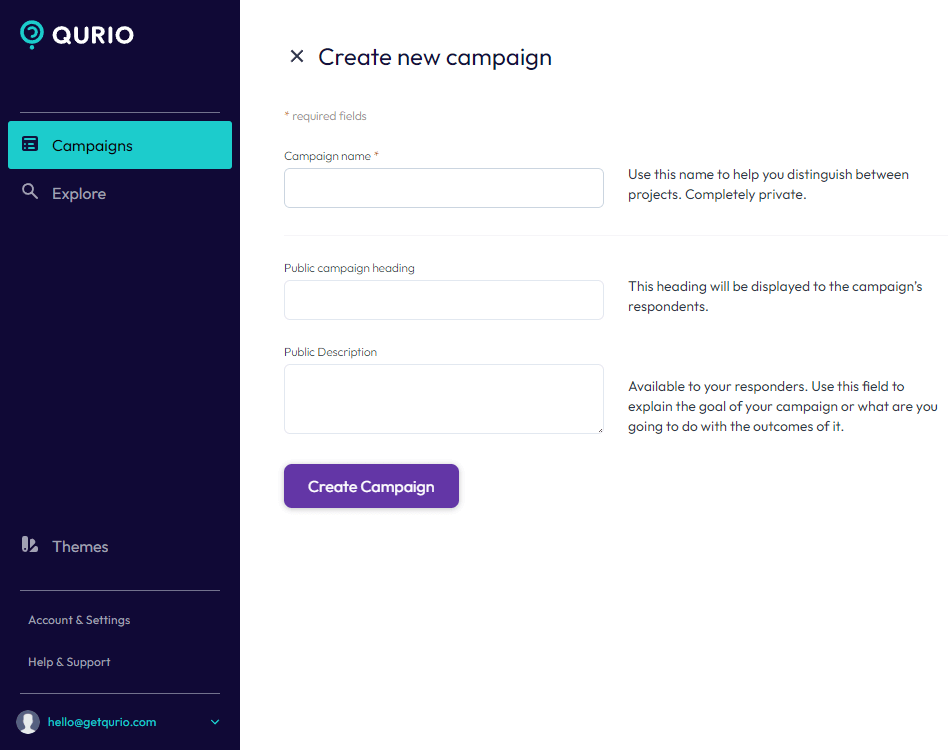 Question types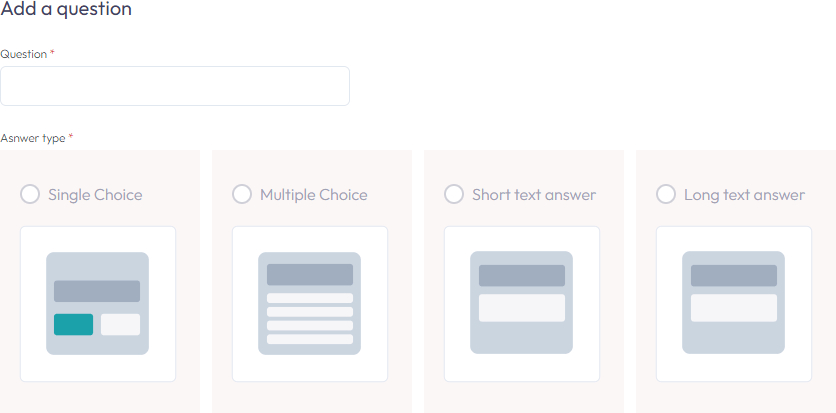 Publishing options
Place your callouts on your website and your published stories.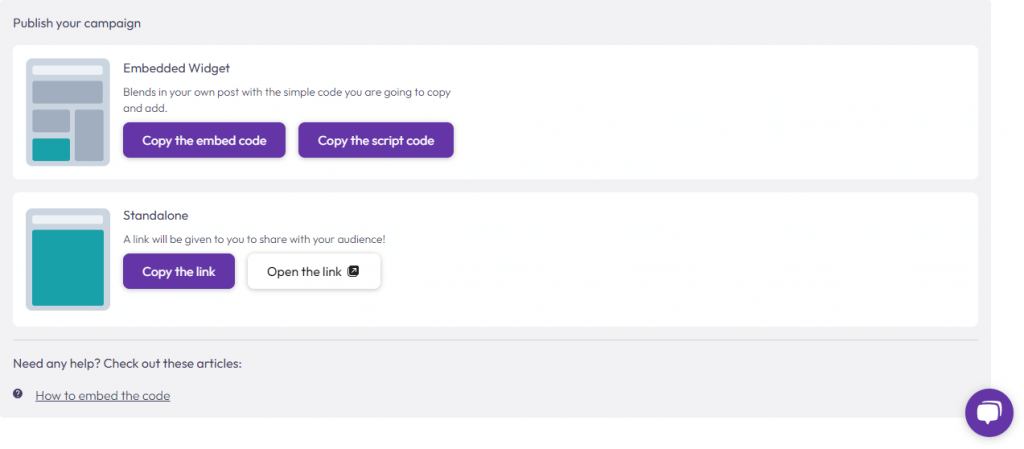 Embedded Widget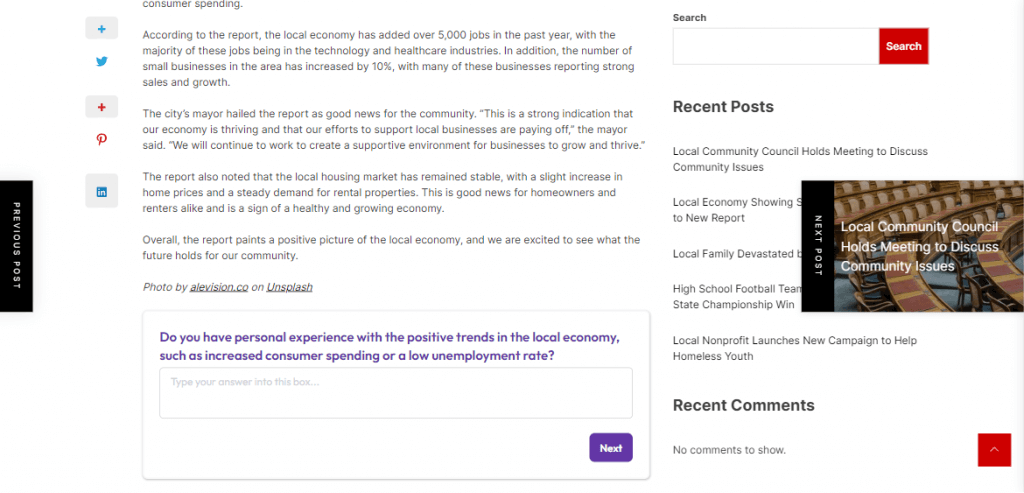 Standalone page
Grab the survey's link and share it, wherever your audience is: social media, newsletter, QR code, podcast notes, you name it.
This is an example of a standalone campaign on a mobile screen: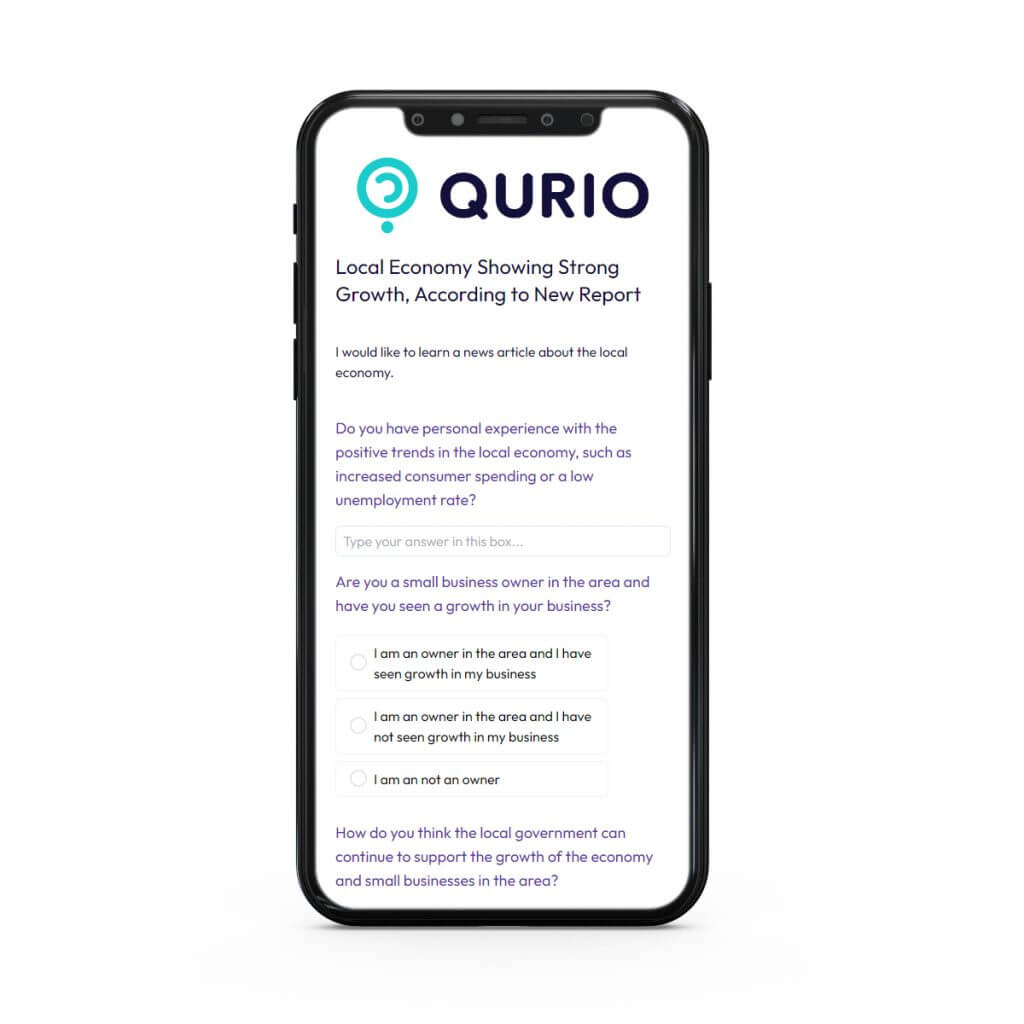 Explore
Manage the feedback you collect across all your responses.
Search for keywords, add labels, star your favorite ones, add tags, and filter, exactly as you do with your emails.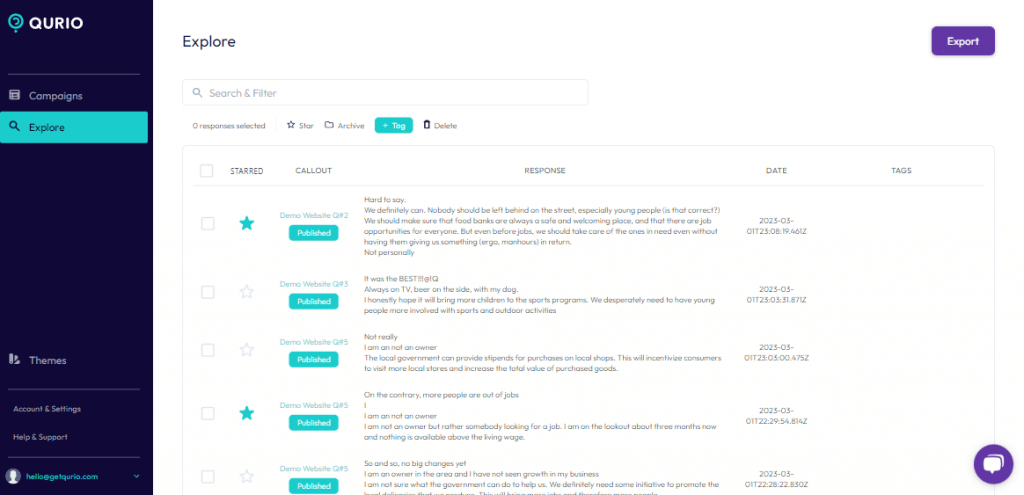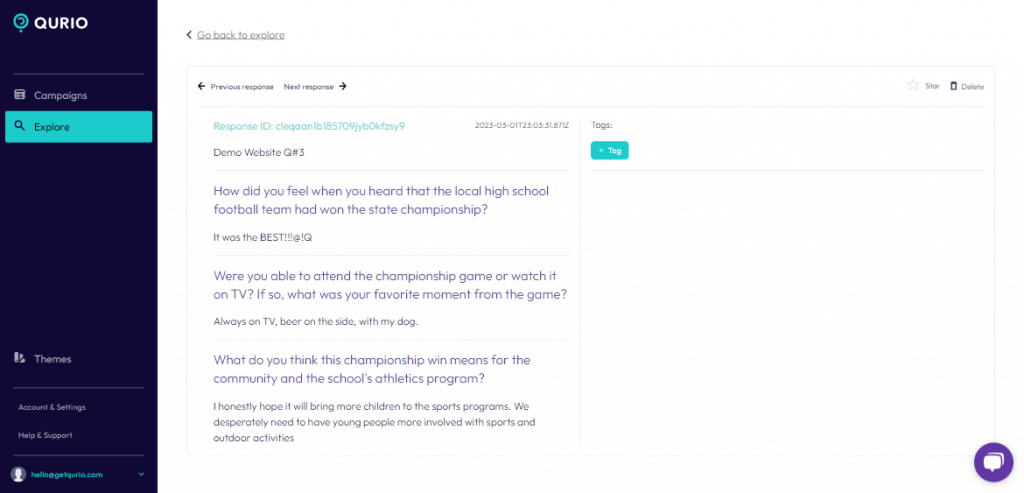 Themes
Add your own logo, translate the survey on your own language.
Coming up: Change colors and fonts to make the callouts look great on your website.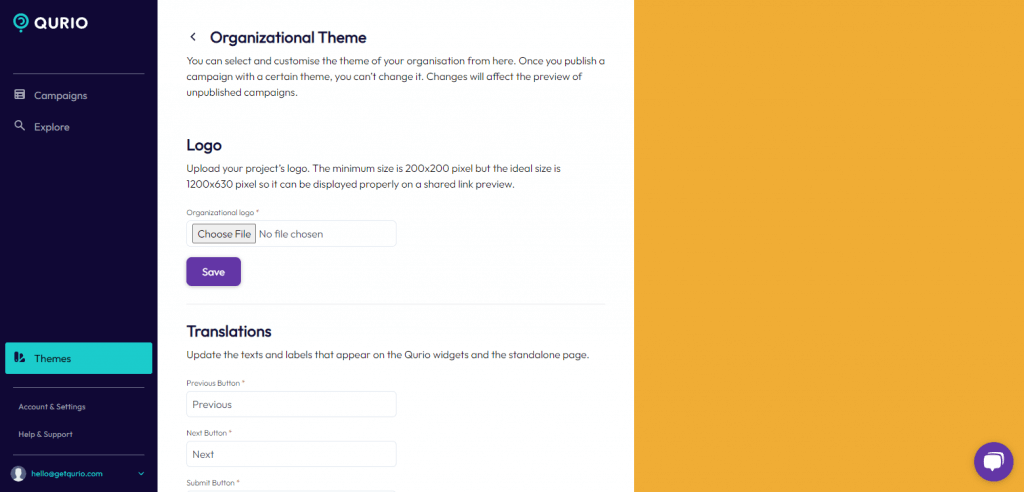 What are you waiting for?
Head over to app.getqurio.com/login and create an account using your email address or your Google account. No need to use any password!
Please note: At this point it is normal that there will be imperfections and things that you might be missing. We need your feedback to build something that you will care about and will matter for you and your community 🙂
So if you require any assistance, you may chat with us from the app, or you can just book a dedicated 1-on-1 call with us to walk you through.
We can't wait to have you on Qurio and see how you it will help you connect to your audience!