The greatest part of being a journalist is interacting with your community
Now, it's time to do what you do best, ask questions, so you listen to the needs of your audience.
Audience Engagement Platform
Made for local newsrooms and reader-powered media. Ask questions, engage with your audience, get feedback.
Audience Engagement should be fun, not only for your community.
Centralize all your engagement
efforts in one place and understand what your audience needs
Listen to your audience
on a regular basis and get insights
Save time
by not switching across tools
What we are building
A rich toolkit of solutions covering each aspect of their audience engagement activities in an innovative and robust way
An automated solution that helps them do more with less
An integrated platform that audience engagement managers can use to focus on their work
You can set up surveys for your audience
Then, you can see what your audience has told you, explore the feedback, learn more
You can put them on your website or share them on a newsletter, on social media, everywhere with just a link
Set up your callouts
Ask questions to your audience using our super easy campaign wizard.
Customize your surveys to look exactly like your website.
Coming up: Additional question types, interactive quizzes, and more!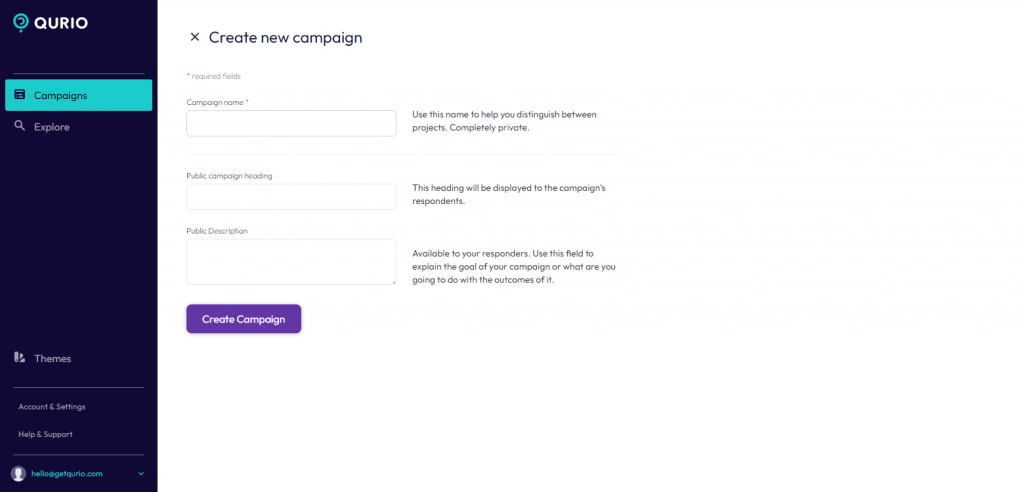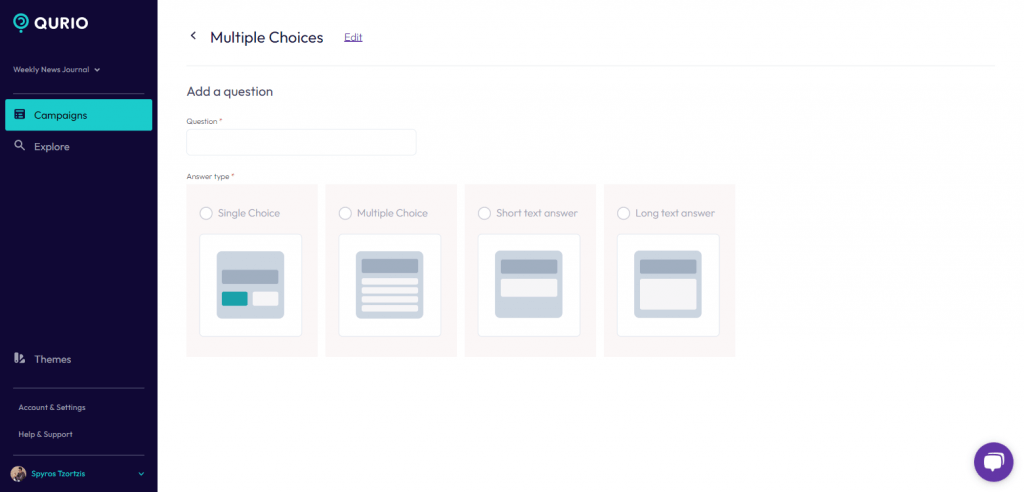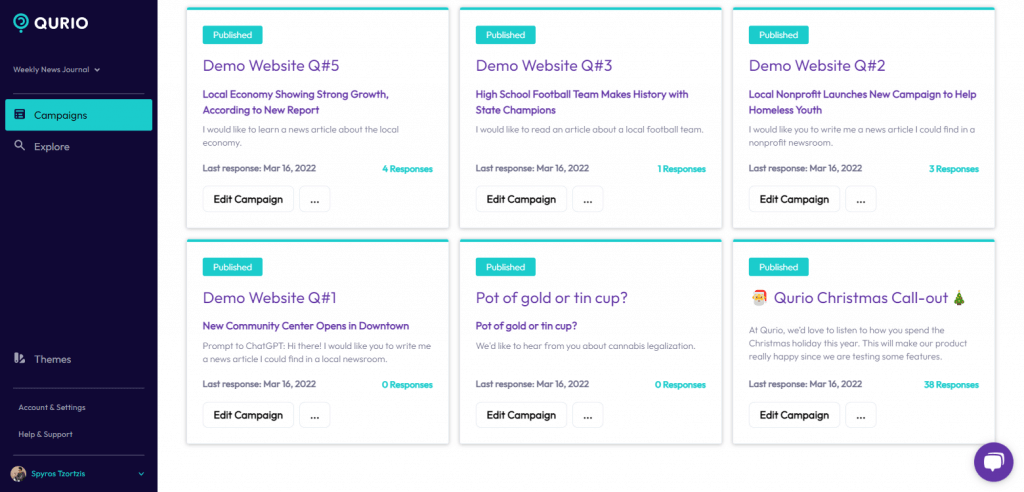 Publish everywhere
Place your callouts anywhere on your website or your stories.
Grab the survey's link and share it anywhere: social media, newsletter, podcast notes, you name it.
Coming up: Get a QR code so you can reach even more people.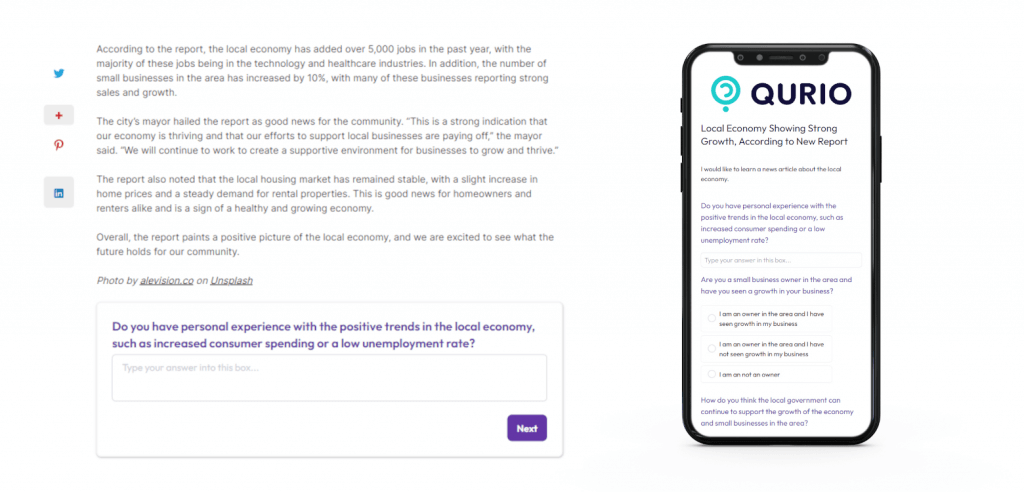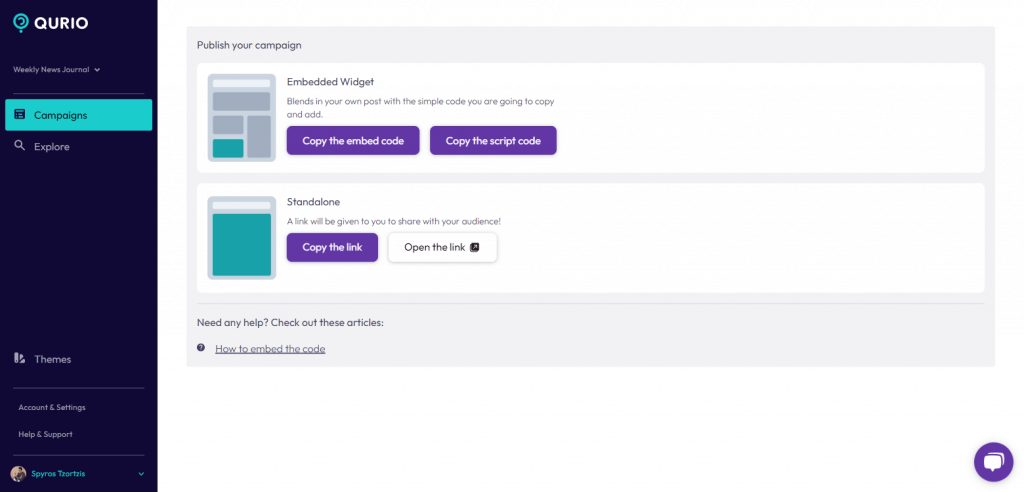 Explore your audience's feedback
Manage the feedback you collect across all your responses.
Search for keywords, add labels, star your favorite ones, add labels, filter, exactly as you do on your emails.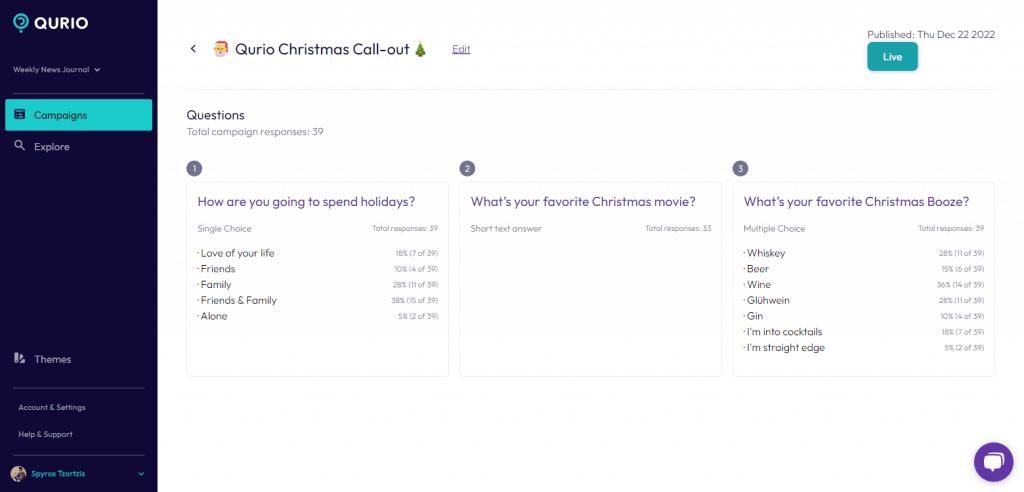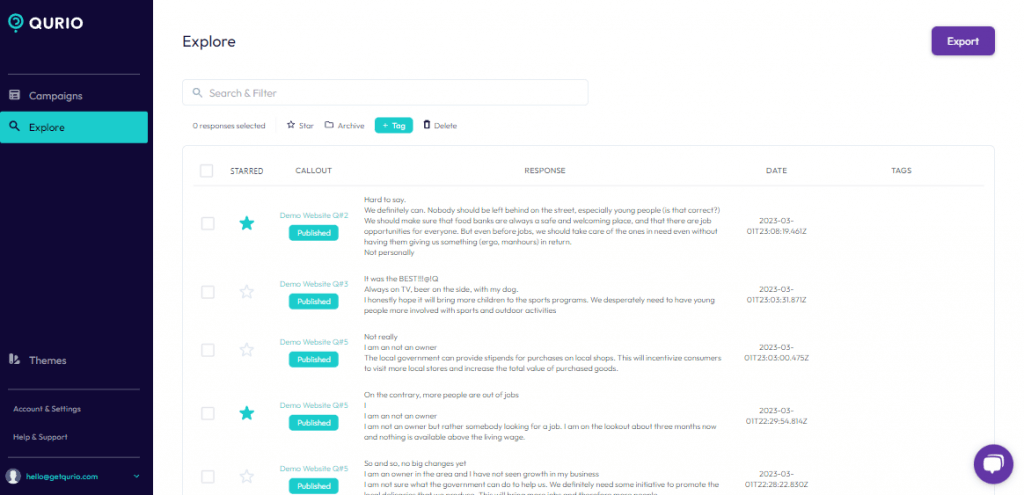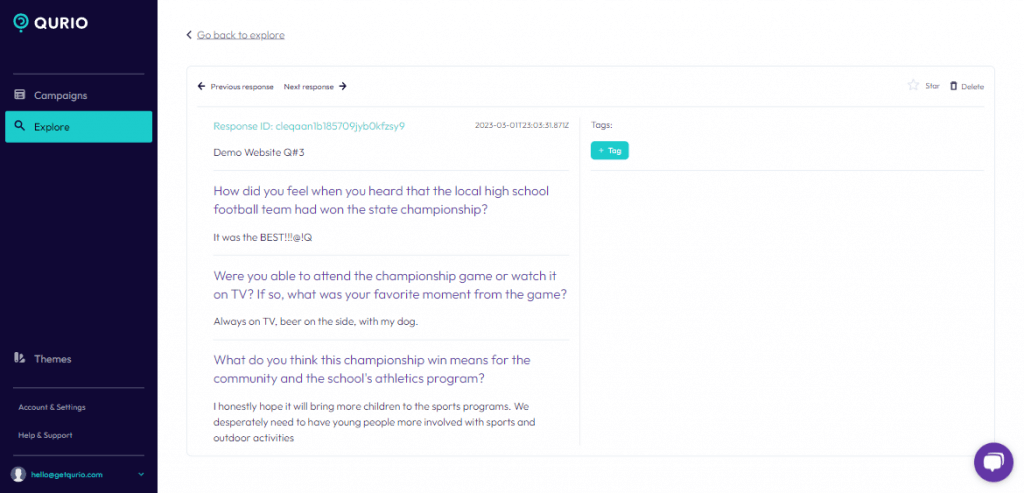 Spark conversations with your audience,
on your website.
Get quality feedback from your audience.
Grow trust and revenue.

Our Mission
Help local newsrooms around the world build meaningful relationships with their communities.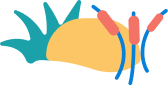 Our Vision
Sustainable newsrooms where journalists and community members make change.