The greatest part of being a journalist is interacting with your community
Now, it's time to do what you do best, ask questions, so you listen to the needs of your audience.
Audience Engagement Platform
Made for local newsrooms and reader-powered media. Ask questions, engage with your audience, get feedback.
Audience Engagement should be fun, not only for your community.
Centralize all your engagement
efforts in one place and understand what your audience needs
Listen to your audience
on a regular basis and get insights
Save time
by not switching across tools
What we are building
A rich toolkit of solutions covering each aspect of their audience engagement activities in an innovative and robust way
An automated solution that helps them do more with less
An integrated platform that audience engagement managers can use to focus on their work
How it works
Publish callouts.
Ask questions on your website
Choose any type of question you want: free text, multiple choice, quizzes, you name it.
Publish your callouts at the end of your articles
Get detailed analytics about the results of your callouts
Automated mode.
Reader care mode: ON.
Deploy a standardized set of questions across your website
Start getting qualitative feedback in minutes
Coming up: Benchmark your metrics across the media industry
Responses Management.
Explore the feedback from your audience
Collect responses from every callout in a centralized dashboard
Search across your audience input, no matter where it came from
Filter, add labels, add a star: exactly as you do on your emails
Design & Customization.
If it's yours, make it look like that
The most customizable editor out there
Follow your website's look and feel, fonts, colour palette
No more ugly forms. Really.
Spark conversations with your audience,
on your website.
Get quality feedback from your audience.
Grow trust and revenue.

Our Mission
Help local newsrooms around the world build meaningful relationships with their communities.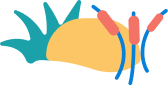 Our Vision
Sustainable newsrooms where journalists and community members make change.