Features
Audience Engagement Platform for local newsrooms and reader-powered media
You can set up surveys for your audience
Then, you can see what your audience has told you, explore the feedback, learn more
You can put them on your website or share them on a newsletter, on social media, everywhere with just a link
Set up your callouts
Ask questions to your audience using our super easy campaign wizard.
Customize your surveys to look exactly like your website.
Coming up: Additional question types, interactive quizzes, and more!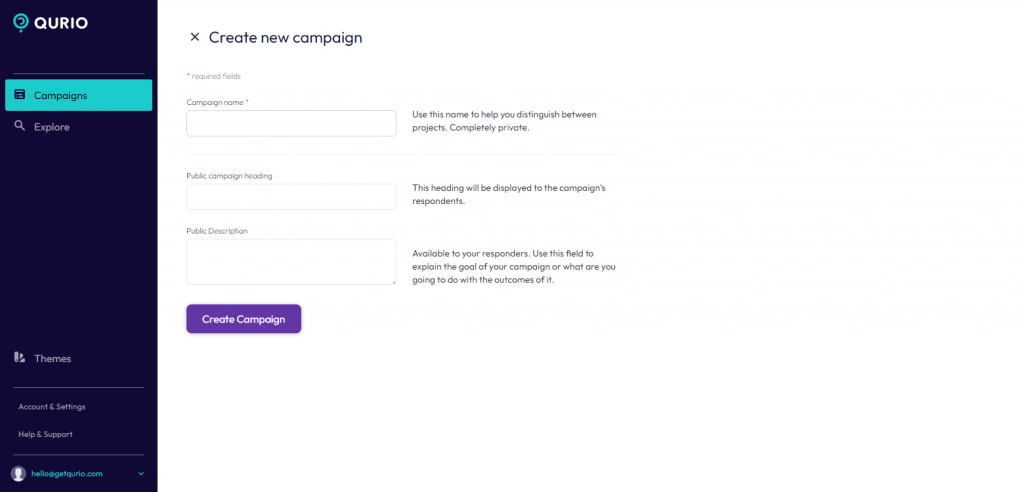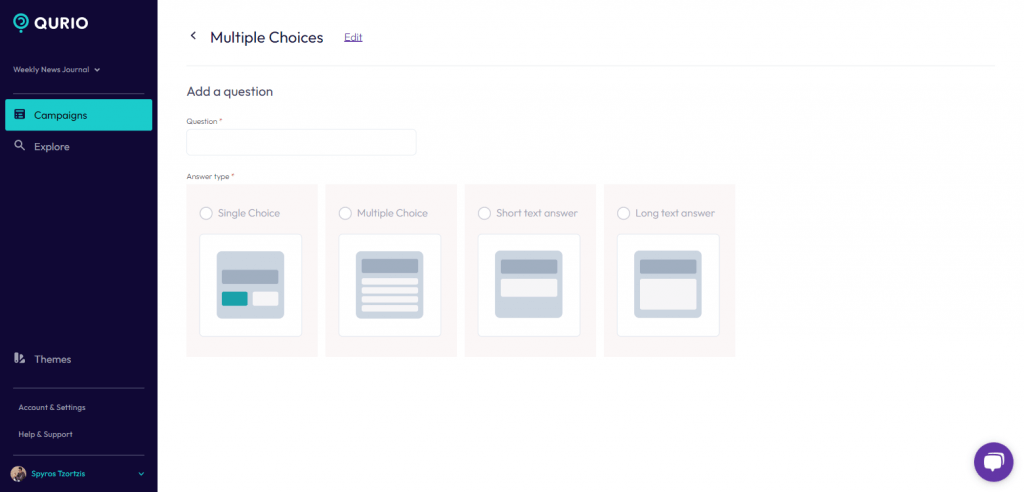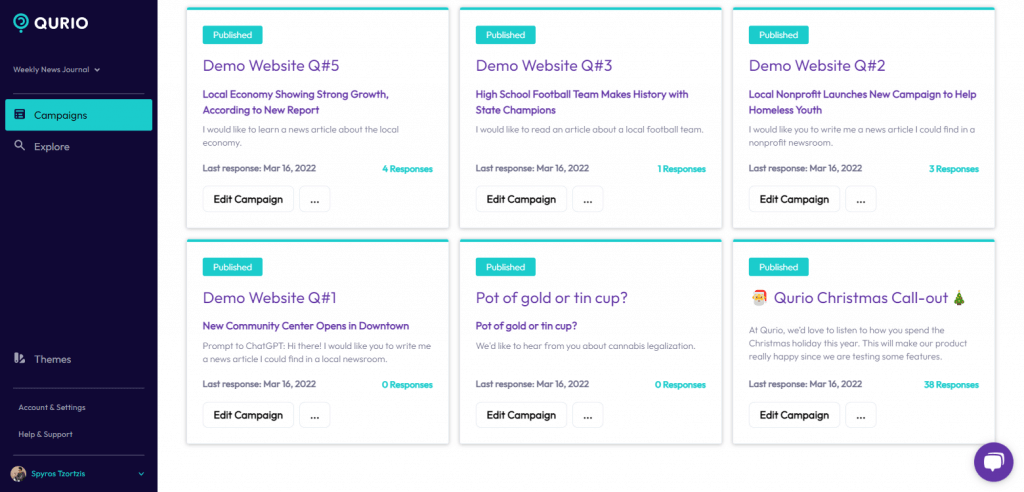 Publish everywhere
Place your callouts anywhere on your website or your stories.
Grab the survey's link and share it anywhere: social media, newsletter, podcast notes, you name it.
Coming up: Get a QR code so you can reach even more people.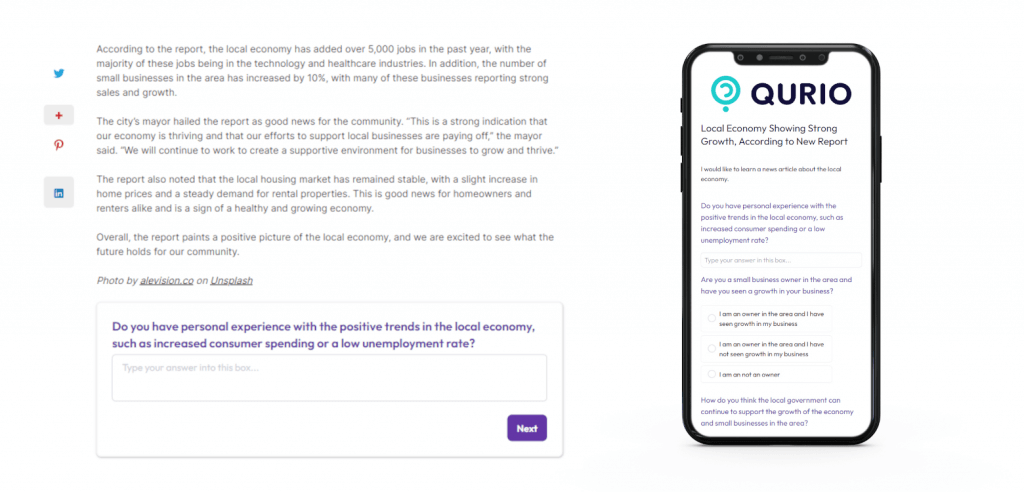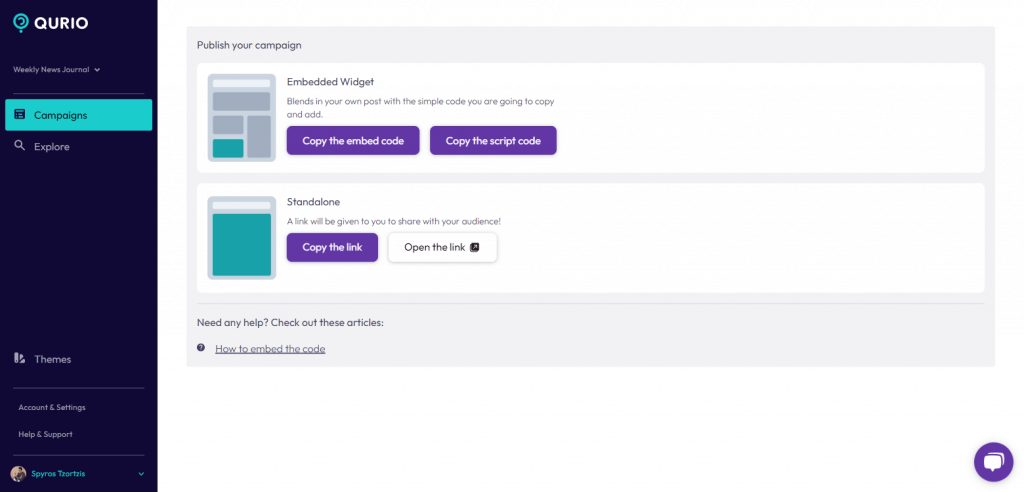 Explore your audience's feedback
Manage the feedback you collect across all your responses.
Search for keywords, add labels, star your favorite ones, add labels, filter, exactly as you do on your emails.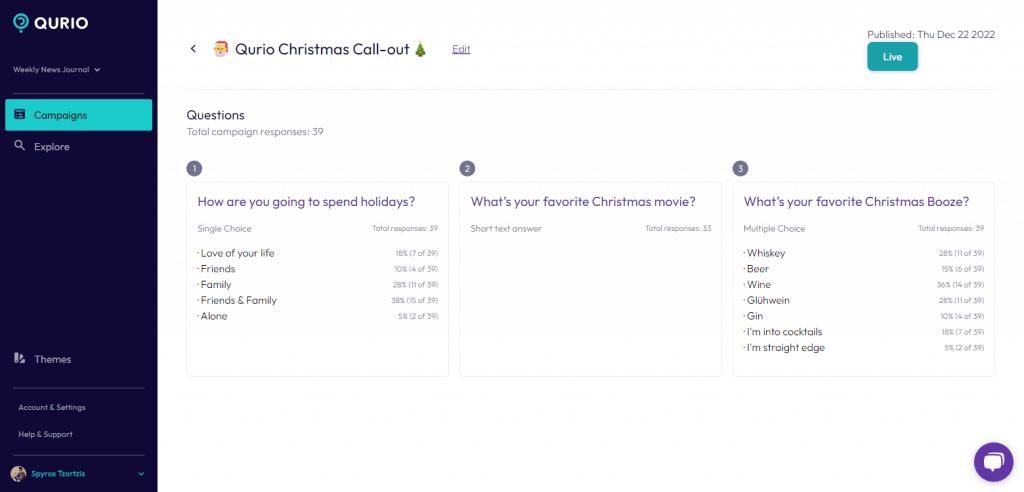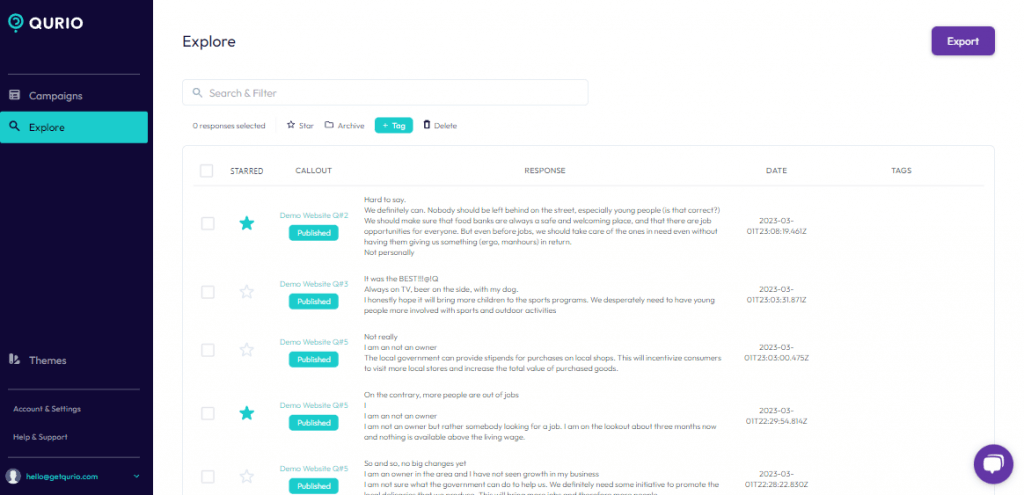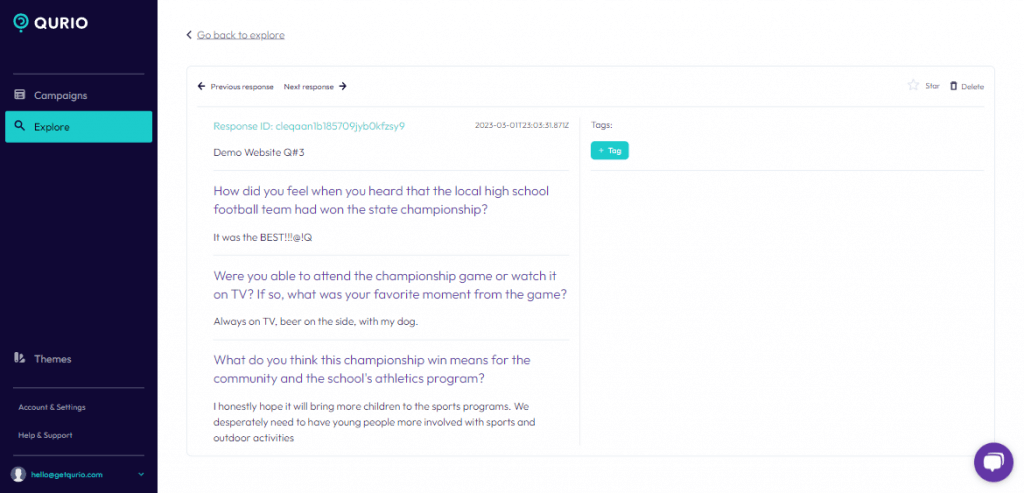 Sign up for Qurio
Bring your audience closer and increase your podcast's reach and impact.
Start for free and discover the power of audience engagement.